I Laughed when they Announced Me As Finalist of Business Mother of the Year!
It's not everyday people recognize that running a business and being a mother holds both heartfelt rewards and hair pulling stress at the same time. So when I was nominated in several business categories for the Venus Women in Business Awards for the Thames Valley area, my initial reaction was to laugh, but then I felt extremely emotional and at the same time humbled to be shortlisted as a semi-finalist for the Business Mother of the Year Award.
Vote now Open!

Having been the official photographer for the Venus Women in Business Awards in the past, I never thought that one day I too would be recoginised amongst some of the brilliantly talented women in business today.
But as I sit here at home writing this article for my blog, I can hear my 2 beautiful young children in the other room playing. It brings a smile to my face and reminds me that running my own business and juggling my workload in order to spend as much time as I can with them, is just a part of what I do. There's taking care of the home, being a listener for my husband, ensuring my own self-care and making sure as a family we enjoy this beautiful life we've been given.
As a Business Owner
I have run my own business for several years and most business owners and entrepreneurs with children will understand this..
When you're working you feel you should be at home, when you're at home you feel you should be working and you certainly feel you can't take the time out to go visit friends, or relax in front of a movie or even head out onto the golf course.
Balance
For years I didn't get the balance right. I always thought, as long as the business gets my time and the kids get my time I'll sacrifice sleep; I didn't realise at the time it wasn't just sleep I was sacrificing, in fact I wasn't taking care of myself in a lot of ways. Not sleeping enough, forgetting to eat, not really seeing my friends or stopping to recharge.
I would spend time with my children but in hindsight I wasn't always 'present', I was tired and distracted with all the things that needed to be done.
As time has moved on I have gotten so much better at juggling and finally realised taking care of myself, takes care of everything else.
My children are my world; I started my business so that I could ensure my son wasn't in full time childcare from 8am to 6pm every day and we were the ones raising him.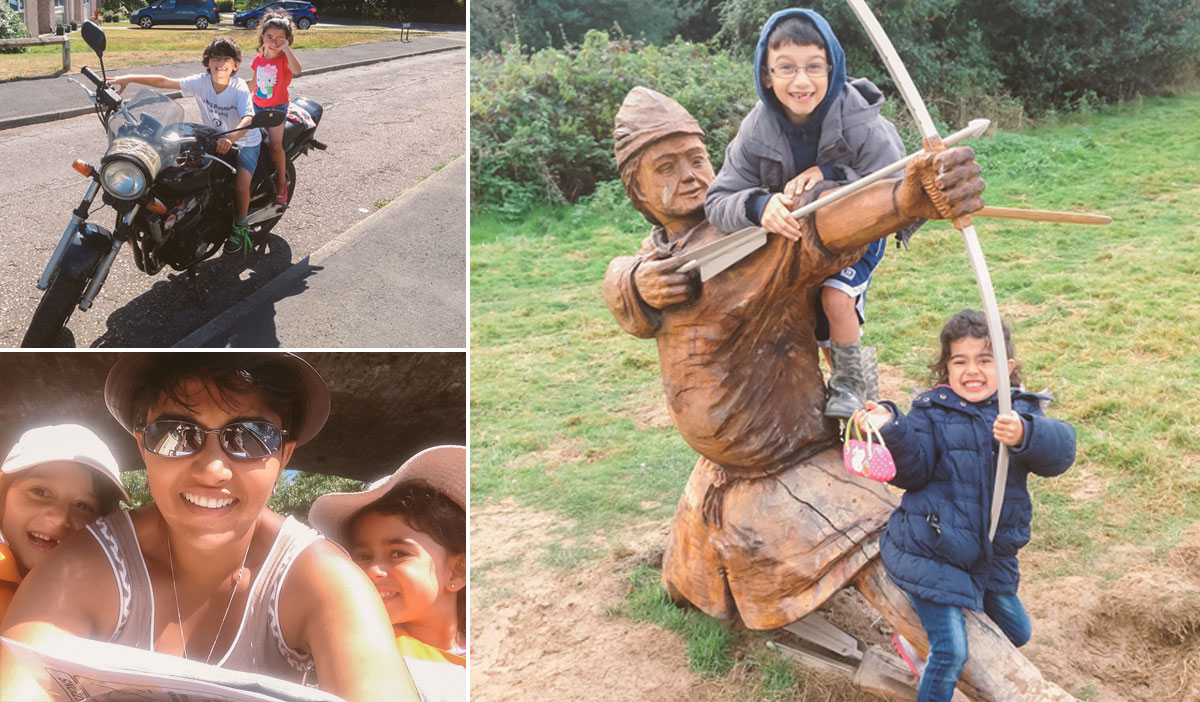 And Now…
Now I plan my time a lot better, I pick the kids up from school, spend time with them, play with them and make sure I get enough sleep which means I'm present and I treasure the precious time we have together.
There are some days I only see them in the mornings before school but they understand and appreciate the quality time we have together.
I talk to them regularly about what I'm doing and what I'm trying to achieve; that they can achieve anything they put their minds to.
I'm so proud of the wonderful children they have turned out to be; so secure, fearless and caring.
I felt for a long time that maybe I wasn't a good mother, spending so much time working, not always being there to put them to bed or sit down for dinner with them but as they get older I realise that I am a great mother, they love me, are proud of me and I'm doing the right thing… for them.
A Public Vote
The Business Mother of the Year Award is the only Venus Award that is put to the public vote.
For this we were asked to put together a video which has been uploaded to YouTube, the link for mine is below.
I warn you, I'm normally behind the camera, but please do go and have a look!
" frameborder="0" allowfullscreen>
The voting will open on the 29th March; the link to the voting page will be coming out shortly and I would appreciate you all voting for me.
Thank you very much for your vote and before I sign off, I just want to thank my husband for being a supportive and brilliant father to our wonderful children.
Hemma
x